We Love Learning...and People...and Animals
After more than ten years of providing vet tech students with the best VTNE® review program, we're still in love with learning. Our team shares that passion, and even though we may live all across the globe, our commitment to your education keeps us tightly connected. We're one big family, complete with lots of fur and feathers from dogs and cats, to horses and raptors too!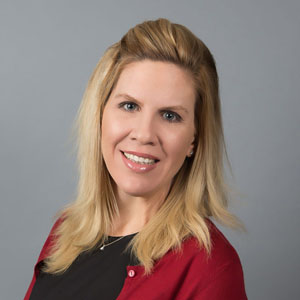 Veterinary Programs Manager
Animals have had my heart my entire life, so it made sense to join a profession that allowed me to care for them. It took some time for me to realize that, but once I did life clicked and made sense. After working in specialty medicine for 12-years, I decided to leap in a different direction, one that helped US nurses become better nurses, becoming licensed veterinary technicians. I was blessed to be given the opportunity to join XPrep Learning Solutions and to give a little something back that was given to me. VetTechPrep and VetPrep are the coolest programs out there, the only ones of their kind! They make studying for those hard exams fun and easy without a lot of stress...I mean that's why we went to school, right?! To be licensed. To be better for our patients.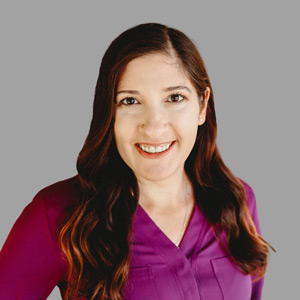 Director of Veterinary Education
I've known since I was a child that I wanted to be a veterinarian. I worked as a small animal veterinary assistant through high school and college. During veterinary school, I worked in the equine ICU and as a large animal student resident, and I enjoyed 3 years in small animal general practice in Columbus, Georgia after graduation. I was also a Veterinary Medical Officer for the U.S. Army at Redstone Arsenal in North Alabama for 7 years until my severe allergies to cats and horses forced me to consider alternative career paths. After a brief but very enjoyable stint in poultry medicine, I had the opportunity to join this team. I'm absolutely thrilled that I've found a career opportunity that allows me to remain connected to the veterinary community. I miss clinical practice, but I find great joy and fulfillment in supporting students, veterinary technicians, and veterinarians as they grow their careers.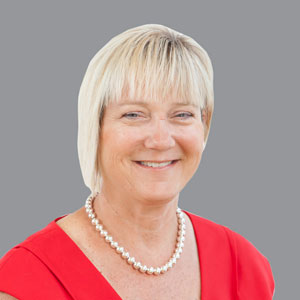 Veterinary Education Program Coordinator
At a very early age, I knew that I wanted animals to be a part of my profession, but I didn't realize that people were going to be a big part of that too. Even more surprising is the fact that working with veterinary team members, clients, students, industry, etc. to create a happier, healthier life for pets and all animals would lead me to what grew to be one of my biggest passions: providing opportunities, resources, and guidance for individuals to grow and be successful in their careers, while also helping them find their driving energy and passion for staying in veterinary medicine and enjoying what they do every day. I am very fortunate to have had the opportunity to grow as a credentialed veterinary technician throughout my career, and I love my profession and veterinary medicine. I am excited to be part of this team and to be able to continue to help individuals reach their fullest potential in their careers.
Our Founders
Ira Gordon, DVM, DACVR
What is your role, professionally?
I'm an oncologist.
What made you interested veterinary medicine?
Going through cancer therapy with my own dog.
What do you know now that you wish you knew in vet school?
That no amount of knowledge or experience will allow you to know how your next patient is going to do.
What excites you the most about the future of veterinary medicine?
I'm looking forward to how technology will connect veterinarians and make us better at our jobs.
We feel like we stumbled into becoming entrepreneurs just because we had an idea and wanted to try to solve a small problem and had to figure everything out ourselves without a lot of knowledge and we stumbled a lot of times along the way. So we really feel like we have this opportunity to hopefully support innovation and entrepreneurship among veterinary students specifically and to provide this platform where we can provide mentorship and even some financial support to students that have good ideas and want to put in the work to try to take those ideas and turn them into reality.
Our Founders
Mauricio Dujowich, DVM, DACVS
What is your role, professionally?
I'm a veterinary surgeon.
What made you interested veterinary medicine?
I met a zoo vet in San Diego who helped me realize veterinary medicine can be the most amazing profession in the world.
What do you know now that you wish you knew in vet school?
Dogs can eject anal gland contents really far and I should always have a back up pair of scrubs for that reason.
What excites you the most about the future of veterinary medicine?
As technology permeates through our field it will be really fun to see what innovative solutions we find as a profession for problems we have not been able to solve.
We wanted to make a big difference for our profession. We were hoping to one day leave our mark, making it a little better for everybody. And that's how we've operated from Day One.
Our Founders
Steve Shaw, DVM, DACVIM
What is your role, professionally?
I'm a veterinary oncologist helping people, their pets, and students.
What made you interested veterinary medicine?
I've always had a passion for learning about and working with animals. This, alongside my interest in biology, medicine, and helping to make a difference in the community made veterinary medicine a natural fit for me.
What do you know now that you wish you knew in vet school?
Practicing the medicine is the easy part of this career. It's learning how to manage personality conflicts with clients, staff, and colleagues that can be one of the more challenging parts.
What excites you the most about the future of veterinary medicine?
Veterinary medicine is a constantly changing field with new drugs, diagnostic tests, and procedures being developed continuously. I look forward to seeing the innovations and advancements that will push the profession forward as well as helping to contribute to those advancements!
It's grown way more than we ever would have imagined. In the beginning we were super excited just to have the first person sign up and I never thought that we'd have more than just a couple of people sign up each day. And now it's actually grown enough where we can very proudly say that we've helped over 12,000 veterinary technicians prepare for their licensing exam.
Our Founders
Eric Chan
How do you think technology has helped the growth of VetTechPrep or veterinary education in general?
We started off with you know a small server. When I asked the guys I said, "How many users do you expect?", and they said, "Oh, it would be great if we get 200." It quickly went to 500, 800, a thousand users and beyond. And that's when we realized, what we were doing was making a huge impact. It's really making a difference in the world and that's when we started really refreshing all of our technology and we've been doing that consistently over the last 10+ years as we role out more and more features, and continue to invest in our technology stack.
How do you think this affects the future of veterinary medicine?
You know, it's about helping students, making learning easier, we're making learning fun and doing what's right for the students. That has still remained the core of what the company is about. We've expanded our suite of products really rapidly in the last 10 years. And that has given me insight in what a true internet company can do given the right vision, the right team and the right focus and that basically means what we can give back to the community - to veterinary medicine - is ultimately scalable, and we're excited to see what's next.
It has been an enriching experience. I'm a nerd and a technologist, and a lot of things are black and white and ones and zeros. And what the guys have taught me is that running a business, helping students, and having that vision and contributing back to the community is not about zeros and ones. Just working with the guys (Ira, Mauricio, and Steve) and their passion and really, their compassion for students learning, about wanting to help them, has actually made me a better person and has made me make life decisions not just based on formulas and ones and zeroes but you know, coming from the heart. So it has definitely been something positive in my life."
Advancing Education, Our Community,
and Your Career
After more than a decade of helping students pass their boards, we're just getting started. We're deeply committed to the communities and fields we serve and, grounded by our love of learning, we'll be with you every step of the way.
Our History: How It All Began
XPrep Learning Solutions was created with the purpose of enhancing the lives of students while giving back to their professional communities and advancing their future industry. It all began in 2004 when veterinary board preparation needed a change. Taking four years of knowledge and determining the best way to prepare for the most important exam of your life can be an overwhelming and daunting task. Three of our founders experienced this firsthand and vowed to change the way veterinary students approached board preparation. VetPrep was born in 2006 and has since eased the lives of over 44,000 students to date.
"We're all really passionate about the mission, we're committed to the students who we prepare, the industry we serve and we're committed to the employees who work for the company."
After years of helping veterinary students achieve success, we realized veterinary technician students were also dealing with the same level of difficulty and stress when it came to board preparation. We knew we could help! A talented team of veterinary specialists, faculty members, and business professionals got to work preparing the perfect balance of content and tools for busy students on the go.
VetTechPrep first became available in 2011 and we have served over 12,000 students to date. We stand by our mission to continuously make VTNE® preparation as simple and efficient as possible because we have been in your shoes and are committed to helping you become the best student and practicing vet tech you can be. Advancing education, our community, and your career - it all starts with you!
Giving Back
VetTechPrep's mission is not only to improve the lives of veterinary technician students but to also improve the field of veterinary medicine through our efforts to give back. Through community giving, organizational giving and through our XPrep initiatives, we are working to lead the way toward a better future in the veterinary technician profession. If you would like our support or believe VetTechPrep should get involved in a philanthropic endeavor, please contact us today.